| | |
| --- | --- |
| Model | EB7 |
| Size | 1" to 6" |
| Set Pressure | PN10~PN400(ANSI 150Lbs~ANSI 2500Lbs |
| Connection | Flange connection standard is according to DIN or ANSI, another standard |
How Do Back Pressure Valves Work?
This valve is self-support type, do axial movement along with valve disc by spring force function, so as to generate differential pressure around the back pressure valve. Meanwhile, the valve seat hole opening bigger and bigger gradually until pressure differential reaches the setting point.
Installation
In order to make the valve achieve to the best performance, BPV should be installed in downstream of the important protected valve, since valve outlet velocity is high, the installation location should be close deaerator or water supply tank.
Maintenance
Be easy to operation and maintenance. We can provide installation and maintenance manuals.
How Do A Back Pressure Valves Install?
In order to make the valve to achieve best performance, YB7 should be installed in the downstream of the protected valve, since valve outlet velocity flow is high, installation location should near close to deaerator or tank.
Installation Location Chart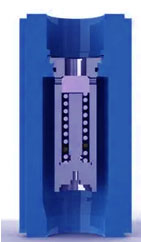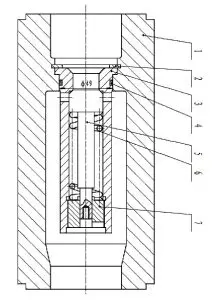 Material Temperature Range
Body material
Sealing material
A105
LF2
F304
F316
NBR
-20~+100
-30~+100
-30~+100
-30~+100
FKM
-20~+200
-40~+200
-40~+200
-40~+200
PTFE
-20~+230
-40~+230
-80~+230
-80~+230
Stainless steel gasket
-20~+300
-40~+300
-196~+300
-196~+300
Model Selection
EB
7
Nominal Pressure
Body Material
Nominal Diameter
Structure Type
Back Pressure Valve
7 series
PN16=PN16
Class 150LB
=CL150
C=A105
LC=LF2
P=304
PL=304L
R=316
RL=316L
DN50=50
NPS2"=2"
D=Water type
F=Flange connection
S = Overflow function
For example, 7 series BPV, Class 1500#, the body material is A105, diameter 2″, flange type connection,
Model: EB7-PN40-C-50-F